| | |
| --- | --- |
| Veal Federici | Maryland Style Crab Cakes |
| Portuguese Clams and Mussels | Stuffed Mushrooms |
| Chicken Marsala | Vodka Pizza |
| Hot Shrimp Appetizer | Specialty Crispy Fried Calamari |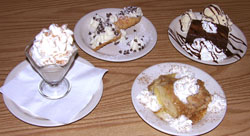 Home-made Desserts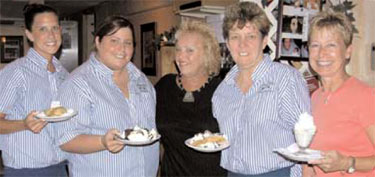 "This theatrical show leads a parade of sweet treats always different-always delightful and consistently delicious."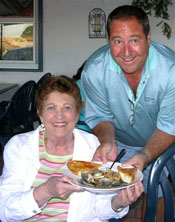 "Shelia Lidtz, Times researcher, just raved about the quality of the Portuguese Clams & Mussels."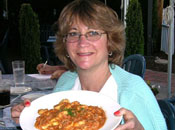 "The exceptional pastas our press table sampled led Wendy, of the Restaurant Research Society to state, "Surprisingly, with such a large bill of fare, every dish tasted was above average, in quality, quantity and taste."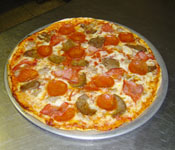 The new "Tony Soprano Pizza" with pepperoni, diced imported prosciutto, homemade sliced meatballs, sweet sausage and sliced tomatoes is a great addition to the menu, as is the new Godfather Pizza, a white pizza, with ingredients direct from Italy. This creation is dedicated to Frankie's Godfather, Uncle Dante Federici.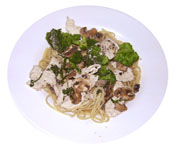 The Healthy Choice #2 is served over al dente linguini with chicken, broccoli and mushrooms and a touch of lemon and herbs, steamed in a spectacular secret white wine sauce. Len Trugman of ABC News was delighted - "his special chicken dish is a definite four star pick. It's tasty, perfectly prepared and it's even good for me."